9. Ducati Desmosedici D16RR NCR M16 – $235,000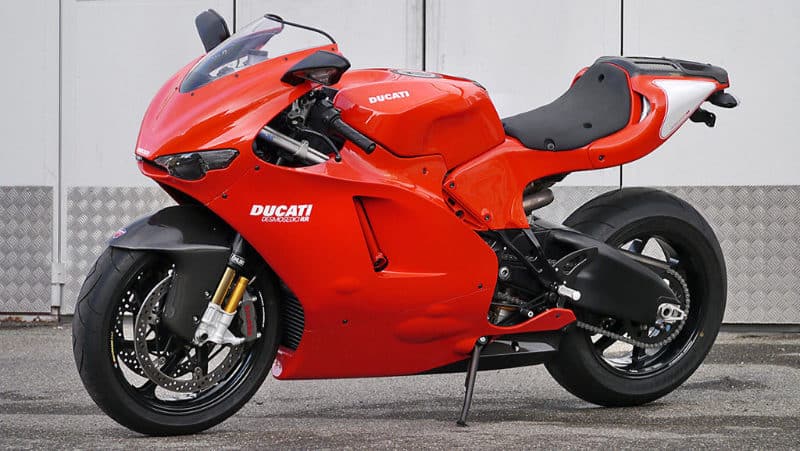 Next, the Ducati Desmosedici 16RR NCR M16.
This bike is made of titanium, avionic, and aluminium. It also has carbon fiber fenders.
It is road legal and weighs 319 lbs.
The price of this model is really determined by the many upgrades that you can make to the production model, which costs $72,000.
The D16RR's engine is a Ducati 989cc v$ desmodromic and produces 200HP.