6. Pink Diamond Barbie – $15,000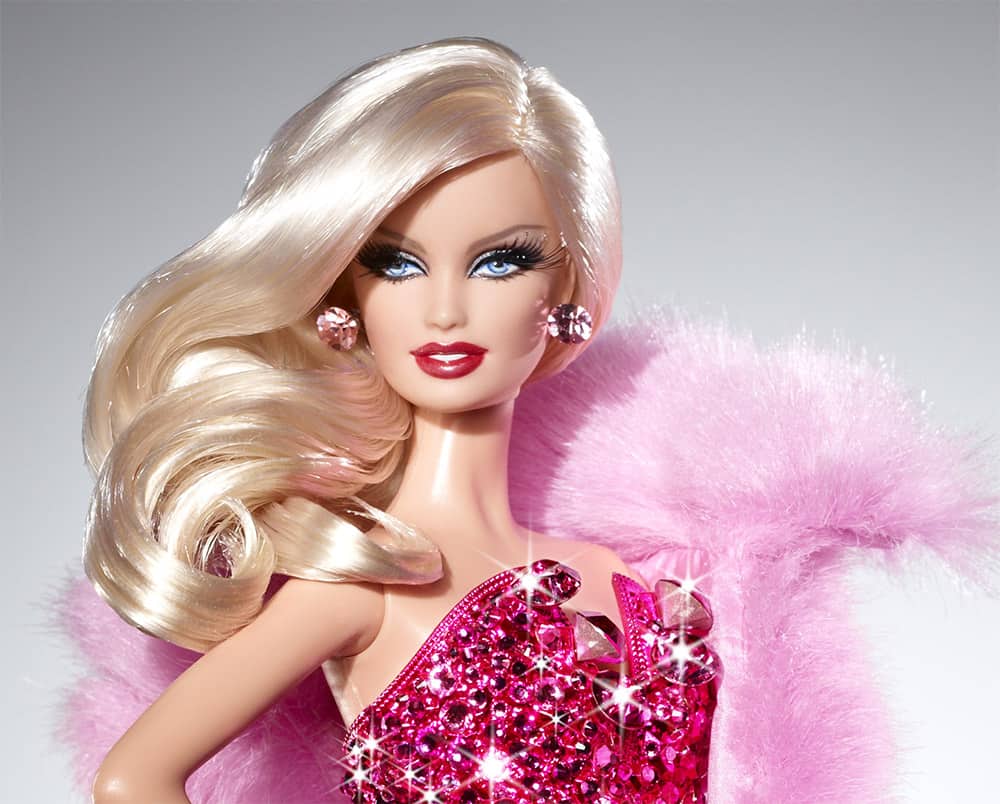 This Barbie doll was created by Phillipe Blond and David. It debuted during New York Fashion Week's 2013 Blonds Spring Show.
After drawing a lot attention to their fashion show, Pink Diamond Barbie was sold at a charity auction. Proceeds went to the MAC Aids Fund.
The highlight of this Barbie was her bright fuchsia gown, which was blinged with jewels by Phillipe Blond.
The doll came with a long, faux-fur pink dress, pink earrings and a large, sparkling pink ring.
Pink Diamond Barbie's shoes were also embellished with gems.
This doll was sold at a staggering $15,000 but it came with the condition that it could not be resold or re-auctioned. If you want to purchase this doll, you will need a time machine.