4. Taiyo no Tamago Mango – $3,000/Pair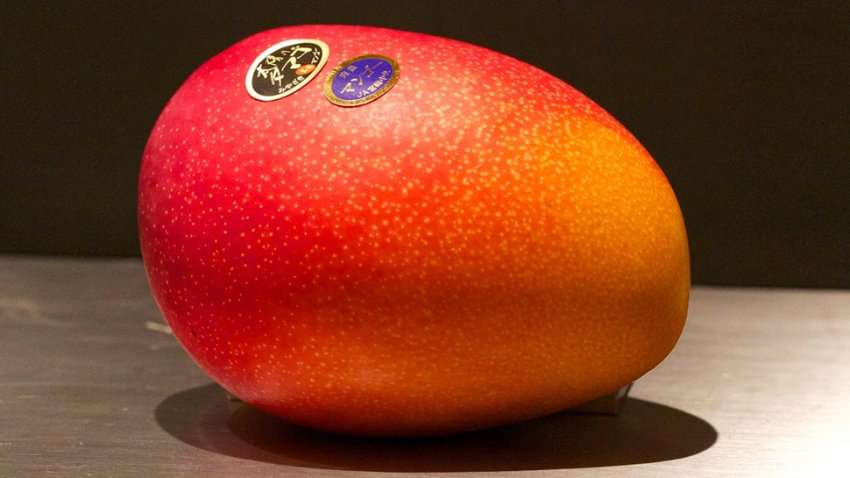 We are back in Japan again, this time to purchase Taiyo no Tamago mangoes. They are only grown in the Miyazaki prefecture on the island of Kyushu.
The minimum weight of this summer fruit is 350g. It must also have a higher sugar content to be eligible for exclusive sales.
As part of the strict inspections required before they can be sold, they must have at least half their color in deep ruby red.
These Tamago mangoes are called "Eggs of Sun" because of their shape and color. It is one of the most beautiful fruits you can buy.
Taiyo no Tamago mangoes are just as delicious as they are healthy. They are high in beta-carotene and folic acid.
These mangoes, which sold at a record $3,000 each, were grown in Japan. However, there is an equivalent high-priced option in India.
A farmer in Madhya Pradesh's Jabalpur area has taken to growing small amounts of the same fruit. He even hired nine dogs and three security guards to protect the trees.