4. Foretravel IH-45 Luxury Motor Coach – $1.3 million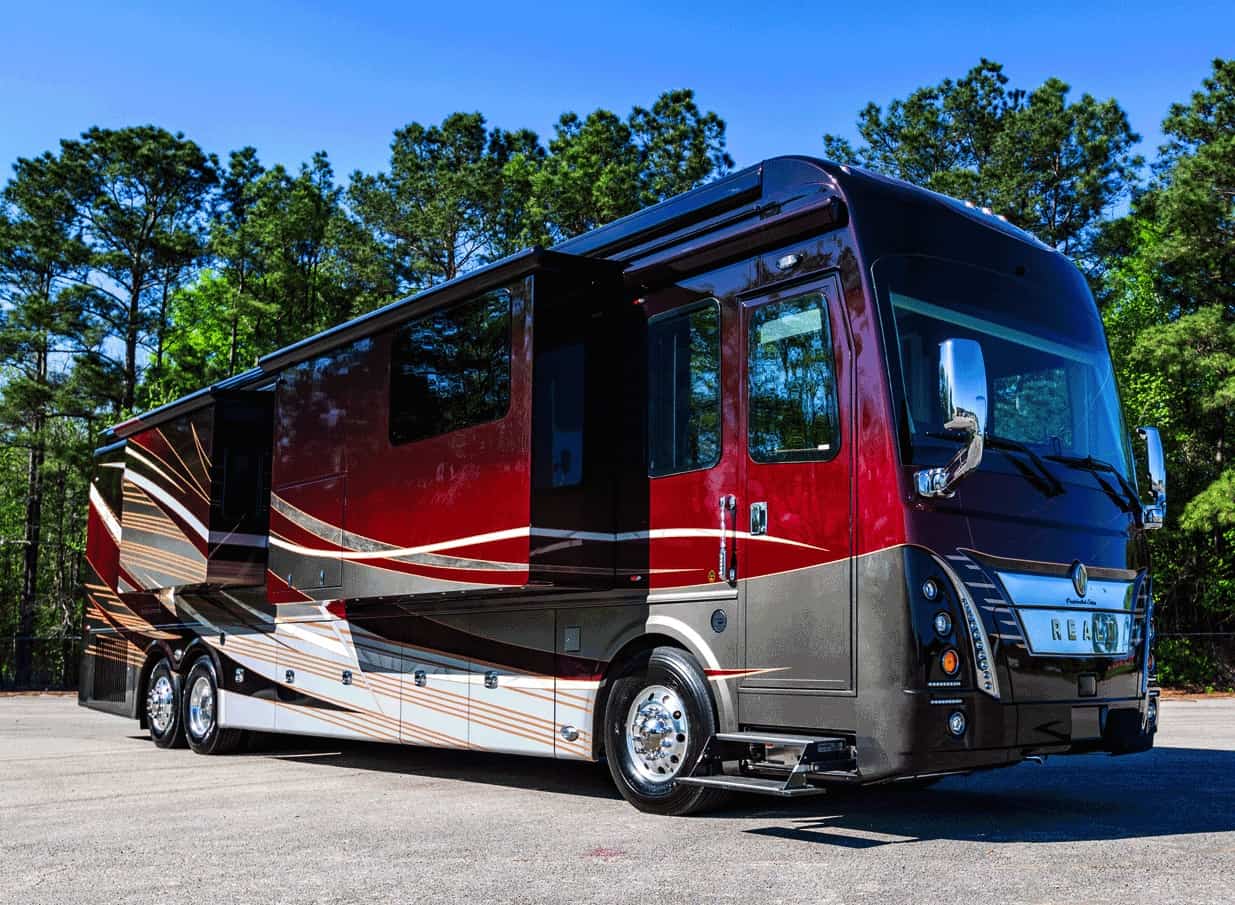 Each type of the Foretravel IH-45 Luxury Motor Coach features a distinctive exterior and interior design.
It complements the preferences and aesthetic of any new owner.
This RV features a specially made chassis resembling those used in aircraft.
Aluminum was not used in the building of the cabin's walls or roof; instead, steel was.
This RV includes two master vanities, a motorised king bed, and custom laminate cabinetry.
You are free to choose any colour you want for the outside of this RV.
Colors like grey and yellow, red and grey, or blue and black are among the hues in their collection.
The big bathroom at the back of this opulent property includes a washer, dryer, a unique shower, and a sizable closet.
You will enter the spacious bedroom with its own motorised king-size bed after leaving the bathroom.
The living room and kitchen are situated together.
The greatest RV batteries currently available, air disc brakes on each tyre, a hydronic heating system, and other optional amenities are all included.
A total of $1.3 million was spent on this RV.